Signature Reads recently published their updated list The 28 Best Books on Writing and I'm honored that my book Poemcrazy made the list.
Here are the first ten:
---
The Forest for the Trees
An Editor's Advice to Writers
Betsy Lerner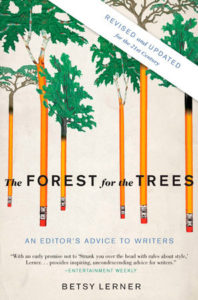 For both established and prospective authors alike, the publishing house can seem like a jungle. Luckily, Betsy Lerner is here to lead a safari, citing her vast collection of experiences as an editor as her field guide. The Forest for the Trees motivates writers by helping them get over their fear of the unknown. It's less about taming the wilderness and more about facing the demons of self-doubt and sloth that live in every person's own mind.
---
The Elements of Style Illustrated
Strunk, White, Kalman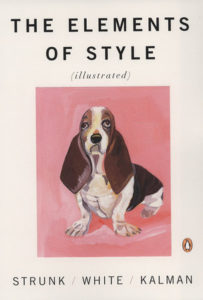 William Strunk and E.B. White's The Elements of Style is so widely known that we're sure you already have a copy, but of course we had to mention it. The only style guide to ever appear on a bestseller list, this book should be your go-to if your writing is in need of an infusion of clarity. Plus, this particular edition is illustrated by Maira Kalman, adding a visual element of style to the classic.
---
Story Engineering
Larry Brooks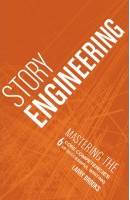 Larry Books turns a technical eye to the writing process in Story Engineering. If you don't properly plan out your story prior to setting pen to paper, he argues, your storytelling won't be as effective as you'd like it to be. To remedy this, he takes readers through six core elements of storytelling: concept, character, theme, story structure, scene construction, and voice.
---
Naked, Drunk, and Writing
Shed Your Inhibitions and Craft a Compelling Memoir or Personal Essay
Adair Lara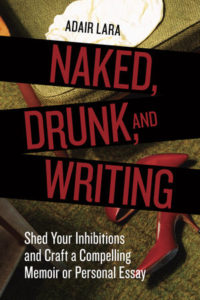 Adair Lara's Naked, Drunk, and Writing is a must-read for any memoirist or personal essayist. With experience as a teacher, editor, and, of course, writer, Lara's know-how will help readers through problems like how to face your family after they've read your work and how to find an agent who will fight for you. The perfect mix of tough love, comic relief, and passion, Lara's book is invaluable for anyone who needs a little help telling their story.
---
How to Write a Damn Good Novel
James N. Frey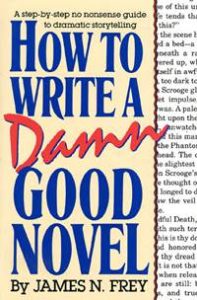 James N. Frey's overarching guide will be of use to both the novice and the seasoned, published writer. He provides advice for how to overcome writer's block and fear of the blank page, how to turn a critical eye to your own writing, and more. Frey's book is one to keep within arm's reach while writing, to grab during those moments when you need to take a step back from your work and get back to basics.
---
Bird by Bird
Some Instructions on Writing and Life
Anne Lamott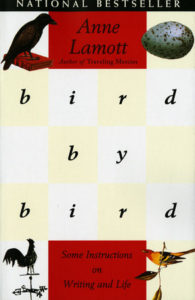 Anne Lamott knows from writing. She's the author of seven novels (with one on the way) and nine works of nonfiction – many of them bestsellers. In Bird by Bird, her 1994-published book on the craft of writing, Lamott addresses how to get started, accepting the shittiness of a first draft, writing groups, writer's block, how to know when you're done and more. Her words, advice, insight are priceless.
---
Freeing Your Life with Words
Susan Goldsmith Wooldridge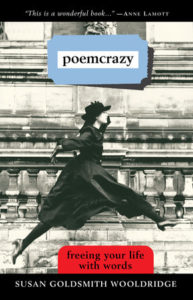 FROM SIGNATURE READS:
Though some may be able to simply sit back and pull a poem from thin air, that's not the case for most. Writing workshop leader Susan G. Wooldridge taps into her own experience writing and helping others write to share this compilation of prompts, ideas, and more. Poemcrazy is a guide that any budding poet will find valuable.
---
The Writing Life
Annie Dillard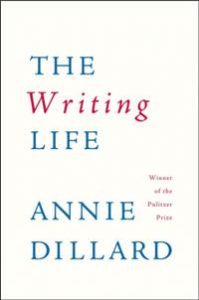 Annie Dillard, winner of the 1975 Pulitzer Prize for nonfiction for her book Pilgrim at Tinker Creek, published The Writing Life in 1989. In this book, Dillard presents a unique view on what it means to be a writer in a way that is accessible and relatable to both amateur and seasoned writers. It's no wonder that Maria Popova calls the book "timelessly wonderful."
---
The War of Art
Steven Pressfield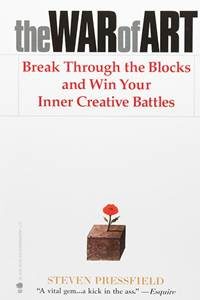 In the creative process, oftentimes it is our own inner self who acts as our worst enemy. When up against self-doubt, the little naysayer in the back of your mind, how does one overcome and move past it? Steven Pressfield, author of The Legend of Bagger Vance and a number of other novels and eight works of nonfiction, addresses this very question in The War of Art.
---
Walking on Water
Reflections on Faith and Art
Madeleine L'Engle; Preface by Sara Zarr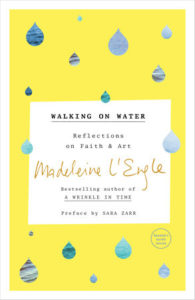 Madeleine L'Engle has mastered the art of weaving faith into fiction. In Walking on Water, the late author explores what it means to be a Christian artist, and touches on the influence of science on her writerly life. This is, truly, a book that will hold appeal for writers and readers alike, as it sheds light upon the mind of one of this last century's most talented writers.
---