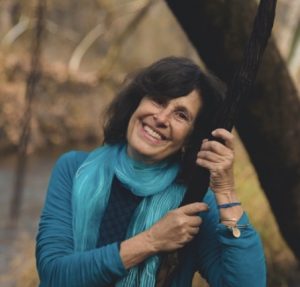 Susan presents writing and creativity workshops around the U.S. She's in her sixteenth year of a series to foster creative expression among people of all ages and backgrounds in rural California libraries sponsored by Poets and Writers organization and the California Center for the Book.
Susan helps people begin to begin to play with language and imagery.  She encourages everyone to begin a journal and some of her workshops now include collage with found objects. Her workshops have been featured in Poets and Writers magazine.
Susan's home base is a co-housing village in Chico, California, at the edge of Bidwell Park (or Sherwood Forest)–where Errol Flynn's Robin Hood was filmed.